Ryan Bernardoni
Should We Panic About the Celtics?
The Celtics lost last night to the Houston Rockets. Boston fell to 20-14 and currently sit fifth in the East, two games behind the 76ers and three clear of Detroit. The Rockets were home and have been playing better; it wasn't a particularly surprising or alarming loss.
That doesn't mean that fans should not be alarmed, though. There's a relatively large, vocal, and somewhat influential segment of Celtics social media who seem to take the position after every loss that there's no reason to be too concerned and that it will all work out in the end.
At some point you have to go down the line of players and storylines for the season and admit that things are not going well and that there can be long-term consequences to this. And so, that's what I'm here to do.
I'll be rating players, short-term, and long-term storylines of the Panic Meter from 1 (The Hitchhiker's Guide to the Galaxy) to 10 (watching a movie with your parents and remembering that a sex scene is coming up).
Players
Kyrie Irving
Uncle Drew is having a better season than could reasonably have been hoped for. His offense might be a touch below where it was last season but his defense has been so much better that he's ascended from All Star level to lock All NBA, if he stays healthy and maintains this level. He has made no indication of changing his mind about staying in Boston, either. Panic Level: -2
Marcus Smart
An argument can be made that Smart has been the Defensive Player of the Year. The award almost always goes to a big man so I don't expect him to get serious consideration, but he should. That long-term contract is looking good. Panic Level: 1
Marcus Morris
Mook has done exactly what everyone hoped on offense. He's cut out the mid-range isolations in favor of threes and drives. He's been more on fire than a New York power station. His defense may be slipping as he ages but the offense is more than making up for it. It could be a minor concern that he's pricing himself out of the Celtics' range this offseason, but that was probably true even before he started playing this well. Panic Level: 1
Robert Williams III
The 27th Pick in the draft continues to be a talent factory. Timelord hasn't broken 200 minutes yet but looks like a valuable piece for the future, either on the floor or in trade. Panic Level: 1
Jayson Tatum
He's been fine. His raw stats are up a bit because his usage is up but his efficiency is down a tick and he's not any more of a playmaker for others than he was in his rookie season. The advanced analytics think he's been slightly worse than last season. He's also only 20 years old.
If you want Jayson to be a good third overall pick who makes a half dozen All Star Games, cool. If you think that for the Celtics to win titles (in a world where they don't trade for Anthony Davis) Tatum needs to be two levels higher than that and be a perennial All NBA performer who has a multi-season stretch of serious MVP contention, it hasn't been great. Players who reach that level develop very quickly in their early seasons so a flat year where he stays at just "very good" is not what you're looking for.
Yes it's an unfairly high standard but winning an NBA title is very difficult and it takes things like players hitting that level.
For reasons out of his control he's also looking increasingly likely to be offered up for Davis if that option becomes available. Panic Level: 3
Al Horford
It was always unlikely that Al's contract would provide much surplus value over the life of the deal. Realistically, the hope was that he would play at a level slightly above the value of a max salary for the first two seasons and then not drop too much below that in the last two.
That looks to be what's happening. Horford is more valuable in the playoffs than the regular season and so that will always factor heavily in evaluating the deal, but he's off to a slow start this year. His per game scoring is the lowest it has been in a decade. His rebounding is at a career low. His 3PT% is the lowest it has been in the time since he became a volume shooter. His rebounding rate is down to that of a solid rebounding wing.
Propping all that up is that his defense (when he's healthy) has not slipped. That's what is most important on this particular team, but the age-related slide has arrived and is unlikely to stop. Panic Level: 3
Terry Rozier
Ugh. The only silver lining is that the question of if the team should keep Smart or Rozier has clarified itself. Panic Level: 6 (would be higher if a long-term commitment existed)
Gordon Hayward
Just because a particular scenario was the most likely way that something would play out doesn't mean that it's how something will play out. Coming into the season the most likely story for Hayward was that he would struggle to start the year but improve as it goes along and eventually return to his Utah form, maybe as late as next season.
There were certainly other possibilities, though. He could have come back looking like his old self from the jump. He could have a recurrence of the injury, or something related to it. He could return, stay healthy, and just never be the same player again.
To this point, the only scenario that has been removed from the table is the one where he just is really good again from the start. The scenario where he eventually gets back to an All Star level may still be the most likely one, but we're almost halfway through the season an Gordon still looks average on most nights. It's also true that his pre-Boston level wasn't much above that of a max player so it's not like there was an expectation of much surplus value to begin with. Even just 10% slippage off his prior level makes it a negative value deal.
I think we're at the stage now where Hayward-related panic is appropriate. It's not his fault, but that's irrelevant. The Celtics only won one title during the KG years because of injuries. Their second Golden Age ended when two players died. Fans should panic over the impact of injuries! If Hayward is a $30M per season player producing less than half that value it's a big deal for a franchise with title aspirations.
Maybe he follows the "most likely" path and gets back to a level commensurate with his contract but that becomes less likely as each week passes where that doesn't start to happen. Panic Level: 7
Jaylen Brown
If you aren't panicking about Jaylen, I don't know what games you're watching. Player development isn't linear, but when a healthy third year player takes a big step back instead of the expected jump forward it's a major problem.
Jaylen has been one of the worst high minutes players in the league. He's shooting under 50% from 2PT, under 30% from 3PT, and under 65% from the FT line. He's a theoretical super athlete who has been blocked three times more frequently than he has finished an and-1. He's still a black hole who creates nothing for teammates and who rebounds like a small guard.
It's not a surprise that the team is eleven points per 100 possessions better when he's off the floor.
This is panic inducing in the short and long term. He's killing the team this season on the same level that Rozier has, but with more investment. His terrible season is what might force Boston to move Tatum for Davis. What the team is supposed to do about his extension/restricted free agency is now a total mystery.
This is the season where Jaylen was supposed to entrench himself as a high value wing on both ends with All Star upside and a $20+M/year contract in his near future. Nothing has gone right and it matters to the franchise a lot. Panic Level: 9
Stories This Season
Point Differential (+5.9)
It's pretty good, but it's not somethign to party over. Real title contenders have differentials up over eight (or they're proven title teams who are coasting) but six is ok. Every team with a good differential has built it with some blowouts but that 56 point shallacking of the Bulls accounts for +1.6 of their season differential. Panic Level: 2
Team Record (20-14)
It's not good, but it's not something to outright panic over. They're on pace for 48 wins against what has been a somewhat weird but generally soft schedule. What matters here is that they're five games behind the Raptors and four behind the Bucks. Boston has ridden home court through recent playoff runs and there's a big climb to establish that advantage for any more than Round 1. Panic Level: 5
Anthony Davis Trade Chatter
There are multiple parts to this one. The Pelicans are somehow 14th in the West despite having a positive point differential. That's very good news for teams like Boston.
Davis signed with Klutch Sports so it seems bad that he's closely associating with LeBron James.
Scroll up and down this post and see how different trade assets are dropping in value.
The first and most important consideration is if Davis is even willing to force his way out and so that's a big win. Still... Panic Level: 3
The Bad Draft Picks (Los Angeles and Boston)
Something to be happy about! The Clippers pick looked more likely than not to convert into a single second round pick a few seasons down the line. The Clips are in 4th in the West, though, and the pick is lottery protected. If Danilo Gallinari can stay healthy it could convey this season. It's not ideal timing for that to happen, but better than it not happening at all.
The very slightly good thing about the Celtics not playing like a 60 win team is that they'll get better than the 29th pick. Panic Level: 1
The Good Draft Picks (Sacramento and Memphis)
In the big picture, this might be the worst thing happening this year. The Kings are good and not in a "smokescreen" kind of way. De'Aaron Fox, Buddy Hield, and Bogdan Bogdanovich are a legit back court combination. Nemanja Bjelica spurning the 76ers seemed funny at the time but he's been a huge boon to the Kings. I don't think they'll make the playoffs, and there's the new lottery math to consider, but this pick is far less enticing to New Orleans if it's 12 than 4.
Similarly, Memphis is over .500 and looking like they'll send their pick to Boston this year. The hope was that it would continue to roll into the future as Memphis ages and maybe breaks up their core. Instead, Marc Gasol and Mike Conley have stayed healthy and played like their old selves. This pick isn't as big a concern as the Kings selection, but it's still bad news both in terms of 2019-20 roster construction and a potential mega-trade. Panic Level: 9
Eastern Conference Competition
The days of the Leastern Conference look over. The front-runner for MVP is in Milwaukee leading the team with the best differential in the NBA. The Raptors have had a series of minor issues and yet have the best record in the league and an MVP candidate of their own.
The 76ers have fit and depth problems but also two guys who could make All NBA and a third in Ben Simmons who has a bunch of All Star appearances in his future. If they can add parts via trade or buyout they're dangerous. Indiana continues to fly under the radar but have a 2.5 game lead on Boston and have given the Celtics fits in recent years.
In terms of contending this season, it's all bad news. Panic Level: 7
Western Conference Competition
This only matter in terms of a theoretical Finals matchup and Golden State and Houston have both been well below their 2017-18 standards. Panic Level: 1
People Who Bet the "Over"
Sorry. Panic Level: 10
Long Term Stories
Conference Balance
The East has added Kawhi Leonard and Jimmy Butler but we don't yet know if Kawhi will stay long-term. Butler isn't a landscape shifter on his own. LeBron James went west. The West also picked up Luka Doncic, Jaren Jackson Jr., and DeAndre Ayton who all seem more promising than the best guys drafted into the East.
If Giannis supplants LeBron as the best player in the world and Kawhi stays in Toronto it makes the medium-term picture somewhat more challenging for the Celtics. If Davis comes East but not to Boston it becomes a real issue. In total, it's not a major concern. Panic Level: 2 (maybe a 3 if Kawhi were to stay)
Danny Ainge's Magic Touch
If it were possible, not trading Jaylen for Kawhi looks like a mistake. With Kyrie playing at this level and Golden State not hitting impossible heights the title window would seem open with Kawhi in Boston. Instead, Jaylen's stock plummets and a lot of eggs are left in the Anthony Davis basket.
Not looking to trade Rozier also looks like a miscalculation. Maybe the market for pending RFA's just doesn't exist like it probably should. If there was an opportunity to move him for long-term value it should have happened.
On the flip-side, Markelle Fultz's decline into odd irrelevance has burnished Danny's reputation, as has targeting specifically Tatum over Lonzo Ball or Josh Jackson. The Avery Bradley for Marcus Morris swap was also a big winner. Panic Level: 3
Overall Situation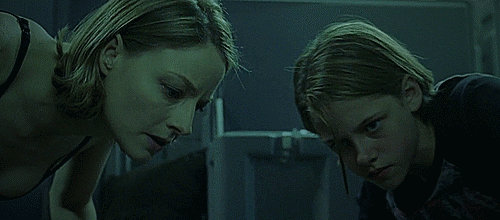 The Celtics aren't the Chicago Bulls or Cleveland Cavaliers. Still, if your primary consideration for the team is winning a title in the near future, this season has been problematic.
The team has three max players and only one is playing up to that standard. The team has two "crown jewel" young players and one is having a flat development season while the other regresses. The team has two premium future draft picks and both of the teams that they're tied to are over performing.
A title window is starting to open as Golden State ages and possibly loses Kevin Durant but the Celtics are not ready to exploit it, unless they can swing the one trade that's been heavy in their thoughts for at least two years. The situation with Davis has shifted more towards the Lakers than we would like and Boston's trade assets have fallen just enough in value to bring the packages that other teams can put on the table onto a similar level.
This isn't "oh no my Mom is sitting down to watch The Wolf of Wall Street with me" panic levels but it is a "walking in the dark and hearing a noise" situation. Panic Level: 6